Baha'i community of pickering, on
At a time of rapid change in the world, humanity needs a unifying vision of the nature and purpose of our lives and of the future of our society. Such a vision unfolds within the writings of Bahá'u'lláh, the Prophet Founder of the Bahá'í Faith.

Animated by the principle of the oneness of humanity, the Bahá'í community of Pickering is exploring with people of all backgrounds how Bahá'u'lláh's teachings can be translated into action to contribute to the emergence of a peaceful and materially and spiritually prosperous civilization
​
Baha'i Office of Public Affairs in Canada
A Religion that brings Unity
Progressive Revelation
Oneness of Religion
What is The Junior Youth Program?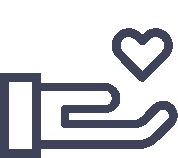 "Wert thou to attain to but a dewdrop of the crystal waters of divine knowledge, thou wouldst readily realize that true life is not the life of the flesh but the life of the spirit…"
Land Acknowledgement
​
The members of the Baha'i community of Pickering wish to recognize the first peoples of this region and acknowledge the land on which we are located.
The city of Pickering is located on land within the jurisdiction of the Williams Treaties, on the traditional territory of the Mississauga's of Scugog Island First Nations, the Anishnaabe, the Chippewa, the Haudenosaunee and the Wendat peoples, who have long been stewards of the land.
Today, this area continues to be home for many Indigenous peoples from across Turtle Island and is also home to both settlers and immigrants from war-stricken countries of the world.
This Land Acknowledgement reminds us of our responsibility to build relationships with Indigenous peoples and to express our appreciation for living on these, their ancestral and Treaty lands.
Central to the Bahá'í teachings is the principle of the oneness of humankind. This calls us to recognize the inherent nobility of every person and to eliminate all social divisions and prejudices. In Canada, our challenge is achieving unity and reconciliation between the diverse peoples and cultures of this country. Around the world, members of the Bahá'í community include peoples from some 2,100 Indigenous groups, including First Nations, Inuit and Métis (in Canada). Bahá'ís believe that creating a materially and spiritually prosperous global society requires the participation and empowerment of all of humanity.
O Thou kind Lord! Unite all. Let the religions agree and make the nations one, so that they may see each other as one family and the whole earth as one home. May they all live together in perfect harmony.
​
O God! Raise aloft the banner of the oneness of mankind.
O God! Establish the Most Great Peace.
Cement Thou, O God, the hearts together.
​
O Thou kind Father, God! Gladden our hearts through the fragrance of Thy love. Brighten our eyes through the Light of Thy Guidance. Delight our ears with the melody of Thy Word, and shelter us all in the Stronghold of Thy Providence.
​
Thou art the Mighty and Powerful, Thou art the Forgiving and Thou art the One Who overlooketh the shortcomings of all mankind.
​
—'Abdu'l‑Bahá